Dads Are the Original Hipsters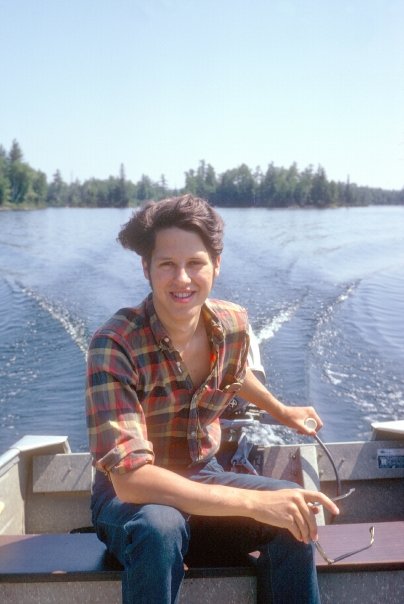 Posting a bit about my dad yesterday reminded me about this hilarious tumblr I stumbled upon a while ago; Dads Are the Original Hipsters will seriously make you laugh out loud. It features random photos of retro dads looking hip with the funniest tag lines! I was laughing so hard, I decided to dig up some pre-digital dirt on my own padre and found these wickedly hip photographs to prove that dads really are the original hipsters (listen up brothers!). Here's two awesome photos of my dad and an example of what they would do with these shots: "Your dad wore tucked-in plaid flannel way before you did. He held his Warby Parkers because even though he didn't really need them, he knew of their powers. Especially when staging his own portrait. In washed-out Levi's. On a boat. In the woods. Before you did."
"Your dad was a photographer before you were and he's got the lens collection to prove it. He moved to NYC before you too. He'd walk the city shooting street art, with perfect exposure. He was the original instagram and he's got the grungy textured photos that confirm it."
So! Was your dad hip?? Because mine sure kicked some hipster a$$!
P.S. This would make an adorable Chanukah gift for dad!